While some of Dubai's most popular attractions, like its world-famous shopping malls, are available all year round, the scorching heat of summer certainly isn't for everyone, and it can make travel more of a hassle than a joy. For most people, the best time to visit Dubai is from October to May, when temperatures drop and the city comes alive in the cooler months. No matter what time of year you decide to visit, make sure to bring something warm to wrap yourself up in. In the summer, air conditioning in public places like malls and restaurants is cranked up to the point where you'll shiver after spending an entire day indoors. December to February, on the other hand, can be a bit chilly, and it's not uncommon for visitors to find themselves wearing light T-shirts and trousers at night when they're sitting outside. Best Time to Visit Dubai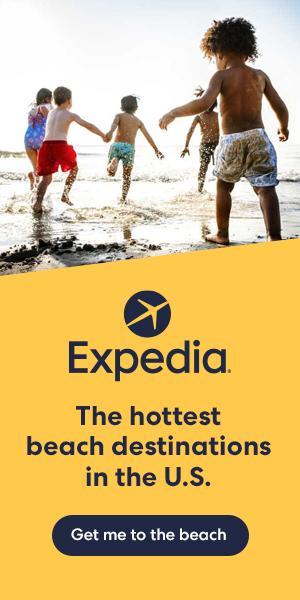 Best Time of Year to Visit Dubai
The best time to visit Old Town Island in Dubai is from November to March. This is when winter's cold weather arrives and the city's vibrant outdoor life returns. Whether you're looking to explore the surrounding desert by 4WD or camel, or if you're just looking to explore the city on foot, this is the time to go. Keep in mind that February and March are typically the rainiest months in Dubai. However, the downpours are usually short and sunny, with plenty of blue sky days throughout the winter months. There are plenty of extra entertainment and events taking place in Dubai during these months. The Global Village Shopping and Entertainment Fair runs from November to March, while Dubai's annual Food Festival usually takes place in February and March.
At the beginning of January, Dubai's annual shopping frenzy, the Dubai Shopping Festival, kicks off, attracting shoppers from all over the world to take advantage of the massive discount deals in the city's malls as well as the full month's events and concerts. However, December to March is Dubai's tourism peak season, when hordes of tourists from countries with cooler winter climates descend on the city for a slice of the sun, sand and sea, often in combination with some shopping. As a result, hotel prices tend to skyrocket during this time. If you're looking for an alternative to Dubai's winter travel, consider traveling in Dubai's shoulder season, which runs from October to May. Although hotel room rates aren't as high during this time, and tourist crowds are fewer at major attractions, you can still enjoy the full entertainment scene of Dubai. Although daytime temperatures do spike during this period, they're not as extreme as they are during the summer. The city's many outdoor cafés and restaurants are open, so you'll be able to enjoy the full range of entertainment. Best Time to Visit Dubai
Best Month to Visit Dubai
January: Dubai shoppers would say that January is the best month for shopping in Dubai. January is when Dubai is at its most lively. The Dubai Shopping Festival brings regular entertainment and events around the city, such as fireworks, concerts and free family events. The festival also offers lots of shopping discounts. With all these extra events, January is a great month for families to visit Dubai. March: March is another great time to visit Dubai if you're not looking for department store discounts. March is when the crowds are lower on the beaches and the day is warm enough (usually in the mid-20s Celsius) to roam the city streets, even at noon. If you do want to shop, the Global Village in March is still open and offers interesting shopping from all over the world. March is also the best time for kids' fairground entertainment. Best Time to Visit Dubai
The best time to visit Dubai is between June and September for the best resort package deals and room rate discounts at many other hotels. However, be aware that the weather during this time is hot and very humid, making it difficult to see around Dubai outside of the early morning and evening sunset hours if you have children. For the best hotel deals, choose July and August. If you are planning a summer trip to Dubai, you should be aware that the street life is almost non-existent during this time of year, as the locals spend as little time outdoors as possible. To find any local vibes or atmosphere, you'll need to visit the malls. Another downside of summer travel in Dubai is that many of the city's outdoor terraces and restaurants are closed for the entire season.
Other Considerations When Timing Your Visit to Dubai
When is the best time to visit Camel safari outside Dubai? Ramadan is the month in which Muslims fast from daybreak to sundown. In the UAE, the dates for Ramadan vary every year, as the Islamic calendar is lunar. All public places in the UAE are forbidden to eat, drink, chew gum, or smoke from daybreak to nightfall, even for non-Muslims. While some restaurants, such as those based in international brands hotels and usually a designated café in a shopping mall, will continue to serve food during Ramadan (with blinds drawn across the restaurant windows so that those fasting do not have to see people eating), most restaurants and cafés close during daylight hours and open only at sunset. From sunset onwards, it is feasting time, and many hotels and restaurants offer special Iftar Iftar (Ramadan after sunset meal menus, which require pre-booking due to the high demand. Businesses (including tourist sights and shops) are open but keep shorter hours throughout the month.  Best Time to Visit Dubai