What makes a good small town? The towns that made it onto our list of Best Small Towns in Canada were chosen for their scenic vistas, laid-back vibe, and top-notch attractions — the ideal combination, in our humble opinion, of a "perfect" small town. Why travel to a small town instead of one of Canada's big cities? Traveling to a small town offers a unique experience for those who truly want to "get to know" a place. You don't need a detailed itinerary or lengthy tour guidebooks to experience a small town. The best adventures are usually discovered by walking around or talking to the locals. 10- Top Small Towns in Canada – 10 Top-Rated Waterfalls in Canada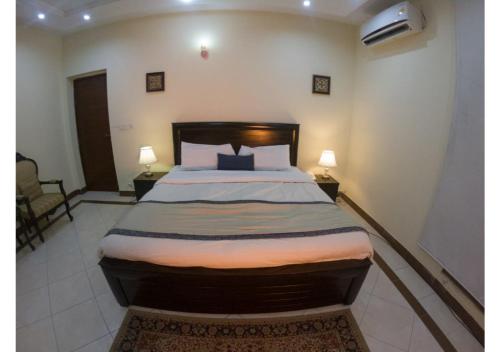 1. Niagara-on-the-Lake, Ontario
Niagara on the Lake is one of Canada's most charming towns. With a vibrant dining experience, charming B&Bs, and world-class golf courses, there's plenty to do here. Situated on the shores of Lake Ontario just outside of Niagara Falls, this picturesque town (population 17,511) thrives during the summer months. With its long days, warm temperatures, picturesque scenery, and charming downtown, it's the perfect destination for a summer getaway.
2. Tofino
Tofino isn't really a town at all. It's more of a cul-de-sac, but instead of being an impasse, it's bustling with an active community of outdoor lovers, especially surfers. It's one of Canada's warmest towns in winter, and it's always lush and green. There's nothing to do in Tofino but go for a walk on the city's funky main street, which is a cross between utilitarian and eclectic with shops, restaurants and galleries galore. Tofino's busy all year round, but it's at its best in the summer when the sun shines and the rain abates. The water sparkles and the mountains reveal themselves, and that's when it's easy to see why Tofino has become one of Canada's most popular little towns.
3. Mahone Bay, Nova Scotia
Imagine closing your eyes and picturing the ideal seaside town. Most likely, what you're picturing is Mahone Bay: charming churches, quaint boutiques, and homes painted the colours of an Easter egg. Situated in Nova Scotia's Lunenburg County and with an estimated population of 1,036 people, the town continues to grow. In fact, it's the fastest-growing municipality in Nova Scotia. Mahone Bay was once home to a shipbuilding community, and you'll find many reminders of that history as you explore the town. Water is still an important part of the town's landscape, with stand up paddleboard and boating being just two of the many ways to enjoy the bay.
4. Dawson City, Yukon
Dawson City has a current population of 1,375, but it has a long history. At the height of the Klondike gold rush at the end of the 19th century, over 16,000 people were living in the town, hoping to capitalize on the gold rush's success. Many of these people eventually moved away to settle elsewhere, but despite its small size, Dawson City is still the Yukon's second-largest community. Dawson City is a lively, walkable community that has embraced its history through museums and tours.
5. Ucluelet, British Columbia
Ucluelet is a small town just south of Tofino, the surfing capital of the world. Ucluelet is located on Vancouver Island's rugged west coast and has many of the same things Tofino has to offer. Surfing, beaches, resort and lodge options, fishing, hiking and whale watching are all here, but with fewer crowds. There are galleries to explore, spas to indulge in and restaurants that are truly hidden gems (although we suspect they won't be for long). The 1,717 residents of Ucluelet know how amazing it is to be here, and tourists are just beginning to discover it as well. If you're planning a trip to Pacific Rim
Canada is home to some of the world's most stunning natural beauty, from the tranquil waters of the Great Lakes to the awe-inspiring views of the majestic Canadian Rockies. From national parks to emerald islands and long highways ready for road-trips into the wilderness, you're sure to find something for everyone to enjoy. Of course, it's the small towns that add the most drama and beauty to the landscape. Canada's small towns are a melting pot of cultures and eras. From the Francophone communities that have strong ties to the early French settlers, to the diverse British colonists, and the Aboriginal people, you'll find something for everyone. From the gold rush towns that still stand as gold rush towns to the grand railway hotels that jut out of the forests and European castles, here are some of the small towns that make exploring this vast country so much fun. 10- Top Small Towns in Canada – 2024